SAN JOSE, California – A gunman opened fire at a light rail yard Wednesday, killing at least eight people in the latest deadly shooting rampage to rock the nation in recent weeks. Police spokesman Russell Davis said the gunman, an employee at the sprawling Santa Clara Valley Transportation Authority (VTA) light rail hub, was dead and that other employees were among the victims. Davis said he did not know how the gunman died nor whether law enforcement fired their weapons.
"This is still a fluid and ongoing incident," Davis said late Wednesday morning. "We're trying to figure out what exactly happened." Davis could not say how many employees were wounded and added, "Numbers can change." He could not say how long the gunman had worked at the hub. Santa Clara County Sheriff Laurie Smith said bomb dogs alerted officers to explosives on the scene. A bomb squad had cordoned off the area, she said.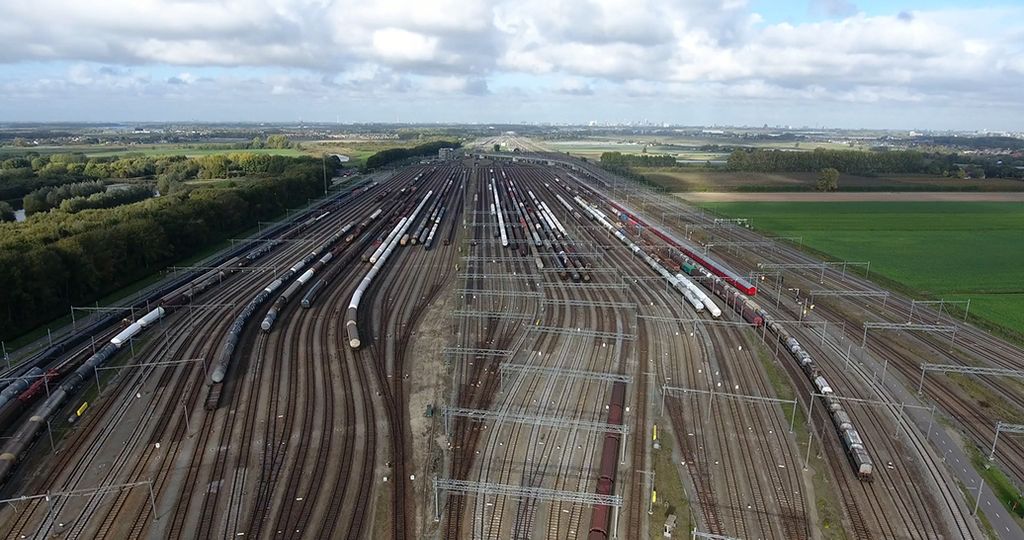 "There are many, many components that we're continuing to discover," Smith said. Craig Fair, the FBI special agent in charge, said the crime scene was "fairly sizable" and will " take a while to process." Mayor Sam Liccardo said the city was facing a "dark moment." "This is a horrific day for our city and a tragic day for the VTA family," he said. "Our heart pains for the families and the coworkers."
Santa Clara County Supervisor Mike Wasserman said he ordered flags to half-staff. "These folks were heroes during COVID-19. The buses never stopped running. The VTA didn't stop running. They just kept at work, and now we're calling on them to be heroes a second time – to survive such a terrible tragedy," County Supervisor Cindy Chavez said.
Loved ones were gathering at a family reunification center at the nearby county administration building, where counselors were providing support, Liccardo said. After getting a phone message from her, Michael Hawkins Jr. of San Jose came to find his wife, Rochelle Hawkins, a mechanic with the VTA. "I'm just here for my wife. I'm hoping she's OK, and whoever else is in there is OK," Hawkins said. "She dropped her phone from running. She's all right. She was using a coworker's phone."
Angel Diaz of San Jose came to check on his brother, Max Dominguez, after he and his sister received a call telling them to go to the family reunification center. "I'm a little bit worried," Diaz said in Spanish. But he said there could be many reasons he had not heard from his brother. "He drives a bus, so they don't let them use the phone."
The shooting is the most recent in an onslaught of gun violence in the U.S. In March, eight people – six women of Asian descent – were killed by a gunman at three spas in Atlanta and a nearby county. Six days later, ten people were killed at a supermarket in Boulder, Colorado. Weeks later, eight people were killed when a gunman opened fire on workers at a FedEx facility in Indianapolis.
In San Jose, Davis said several 911 calls came in around 6:30 a.m. local time. Police Media Relations tweeted a short time later that "units are currently at the scene of a shooting in the area of Younger Av and San Pedro St. This is still an active scene, and we ask that everyone stay out of the area while we conduct our investigation."
Dozens of police and sheriff's office vehicles swarmed around the VTA site that stores train and serve as a maintenance yard. The Santa Clara County Sheriff's Office is also located nearby. Davis said the train yard has an indoor and outdoor section and was uncertain whether the carnage occurred inside or outside. He also could not say what weapons were used.
Around the same time, the San Jose Fire Department responded to a large structure fire. Liccardo told ABC-7 it appeared that the gunman set the fire on his way to the worksite. The department, however, could not immediately confirm any relationship between the incidents.
Police Chief Anthony Mata expressed condolences to victims, families, and the community, adding, "Thank you to all the brave and courageous first responders." Gov. Gavin Newsom tweeted: "We are in close contact with local law enforcement and monitoring this situation closely."
VTA trains were already out on morning runs when the shooting occurred. Light rail service was suspended at noon and replaced with bus bridges, VTA Chairman Glenn Hendricks told a news conference. "A horrible tragedy has happened today, and our thoughts and love go out to the VTA family," Hendricks said.
VTA spokesperson Brandi Childress also could not confirm the number of those shot or the extent of their injuries. "We ask for people's prayers," Childress told KGO-TV. San Jose-based ATU Local 265 Transit Union tweeted one word: "Pray" The VTA runs three light rail lines covering more than 40 miles. The agency also operates 70 bus lines in the region.
, in San Jose, violent crimes are up nearly 17% this year compared with last year, according to police data. Homicides are up 75%. Nationwide, according to the Gun Violence Archive, there have been at least 230 mass shootings in 2021, defined as four or more shot or killed, not including the shooter.
According to the Gun Violence Archive, at least 14 mass murders are defined as four or more people killed in a single incident, not involving the shooter; San Jose officials encourage VTA employees and families to call 408-321-7550 for more information. Bacon reported from Arlington, Va. Hauck said from Massachusetts.