Mark Cavendish – Mark Cavendish sprints to 'just another win on the Tour de France' to match Eddy Merckx's stage record – REUTERS.
Thirteen years after winning his first Tour de France stage in Châteauroux on July 9, 2008, Mark Cavendish claimed his 34th in Carcassonne on Friday to draw level with the great Belgian Eddy Merckx in the all-time winners' list. It was not the prettiest victory of his career, a chaotic field sprint in which he was almost beaten by his teammate Michael Mørkøv. But it hardly mattered. An itch hanging over him for at least a decade, ever since he started racking up multiple stages per year, and it became a statistical possibility, has finally been scratched.
It is an extraordinary achievement, although not for the reasons many believe it to be. As Cavendish was quick to point out afterward, as he has always been quick to point out whenever this subject has been brought up, there is, and will never be, any comparison with Merckx.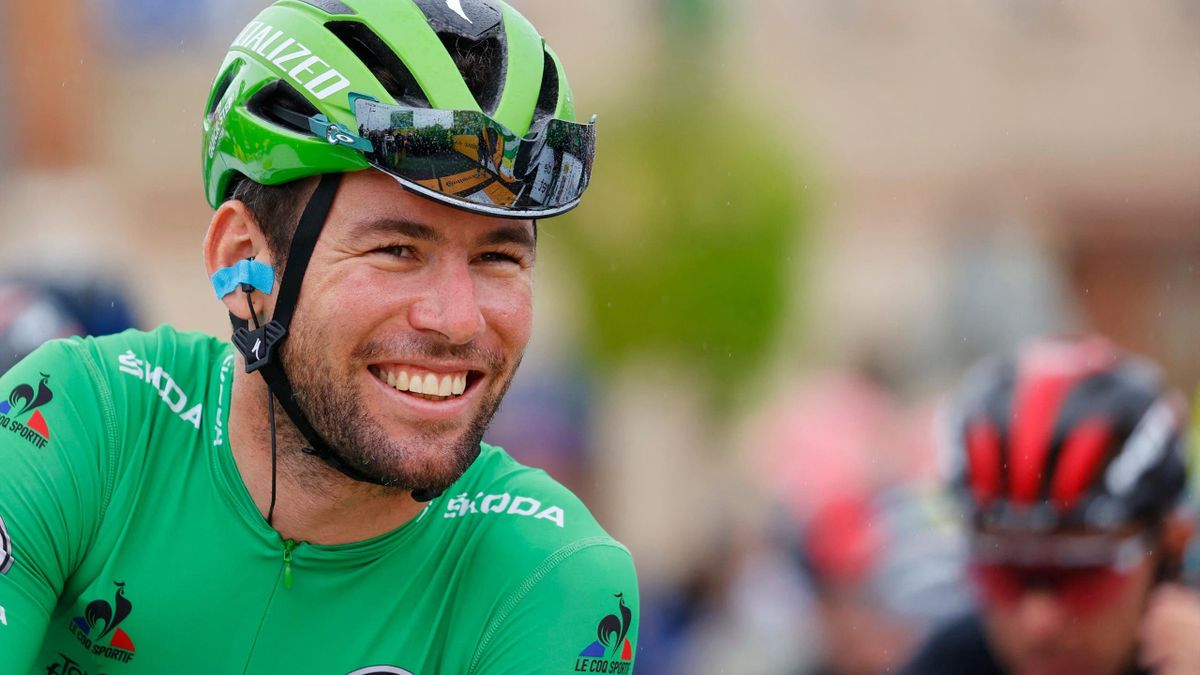 The greatest all-around cyclist the sport has ever known won well over 500 races in his career, including 11 grand tours. Merckx won sprint stages, mountain stages, time trials, one-day races, and the Hour Record. He was known as The Cannibal (although the Belgian was also involved in three doping scandals). Cavendish, by contrast, is very much a specialist. The greatest sprinter the sport has ever known. We can now say that without hesitation.
No, this record matters because of what it says about Cavendish, the man, about his drive and determination to return after nearly falling into the abyss a couple of years ago. And about the Tour and its power to transcend cycling and attract new followers.
Cavendish has always been one of the country's most intelligent and insightful sportsmen. He gave a particularly brilliant press conference in the immediate aftermath of Friday's win in which he expanded on some of these themes. He conceded that the record was largely irrelevant, like comparing apples and oranges. But he added that it would be worth something if it helped inspire the next generation of boys and girls into cycling.
"I don't think I can ever be compared to Eddy Merckx, the greatest male road cyclist of all time," Cavendish said graciously, contrasting to Merckx. When asked earlier for his thoughts on the Manxman potentially drawing level with him, the latter had been rather mealy-mouthed. "But I think to equal the number of stage victories... For someone who doesn't follow cycling a lot, it's something they can put into perspective.
"If it can inspire them to get on a bike, that's the biggest thing I can take from it." Cavendish has been note-perfect in this race, on and off the bike. He has been winning more friends in the twilight of his career than he ever had in his pomp. e congratulated Marianne Vos, who won her 30th stage of the women's Giro d'Italia on Thursday, before the scene started in Nimes, labeling the Dutchwoman an inspiration.
He was also fascinated on Friday and about his sometimes prickly relationship with the media. "I'm not going to lie; sometimes I think I've been personally picked on," he said when asked about it. "But on the same level, I think I've also been a prick, you know? But that's what happens when you're young. For many years, I suffered the consequence of being bold and young without an education compared to the media,
"As you get older, you get a family and responsibilities; you learn to behave. Unfortunately, some people didn't want to let go of what I was like when I was young, even though I had changed. And it maybe took [some] time away for me to get that chip off my shoulder and for the press to get that chip off their shoulder. And as you can see, I'm a grown-up now. I'm 36; I'm not that 20-year-old who wanted to fight the world, you know?"
There is no doubt he is being celebrated now – and rightly so. His comeback at this race deserves far more praise than it is getting. Cavendish's misfortune is that he is doing this simultaneously as England potentially makes history at Euro 2020. He could probably win Sunday's mountain stage in Andorra to go one clear of Merckx, and it would still only be a footnote on Monday morning.
Again, he struck just the right note when asked about that. "I'm proud to say I've got some friends who are playing for the country," said the 36-year-old, who shares an agent with Jordan Henderson, when asked whether he would support England on Sunday. "It's been great to see them doing so well. My roommate [Mattia Cattaneo] is Italian, so I think Sunday night will be a bit tense!"
04:46 PM
Leaders of individual classifications
Apologies for the delayed service. Unsurprisingly there were no significant changes in any of the classifications. However, on the day Mark Cavendish reached the magic number, the Manxman also tightened his grip on the green jersey after increasing his lead over Michael Matthews (BikeExchange) to 101 points.
There are two more stages to go before the second rest day in this year's race, both in either the hills or high mountains, before another three days in the Pyrenees that Cavendish will have to navigate if he is to put himself in a position to set a new record.
04:14 PM
Merckx: 'Let's not forget the five yellow jerseys I've got.'
Eddy Merckx, the greatest male cyclist of all time, has said he would 'not lose any sleep' over Mark Cavendish, equalling one of his many records. Speaking with La Gazzetta Dello Sport ahead of today's stage, the Belgian said: "There'll be no problem if Cavendish equals my record. If he does it, I'll congratulate him because it's not easy to win 34 sprints. I won't lose any sleep over it.
"Of course, there's a difference between us," Merckx, 76, quickly reminded people. "I won 34 Tour stages by winning sprints, in the mountains, in time trials, and going on the attack on the descents. Let's not forget the five yellow jerseys I've got at home, plus the 96 days I wore them. Does that not seem much?
"Naturally, I'm not trying to play down what he's achieved. Also, because he's been through a difficult time and has fallen in love with cycling again, that's a great message for young people in the sport."
03:41 PM
British Cycling hail Cavendish's remarkable achievement
Stephen Park, performance director for British Cycling, said: "What a fantastic achievement by Mark Cavendish to win his 34th stage of the Tour de France, equalling the record set by the legendary Eddy Merckx.
"It is a testament to not only Mark's sporting ability but to his tenacity and resilience, all of which play a part in his success. "The Great Britain Cycling Team has a well-established pathway program with a history of producing cycling greats, of which Mark is a proud graduate. Our pathway team is committed to laying the groundwork for cyclists in their early development stages and equipping them with the skills they need both on and off the bike.
We have seen Mark show real pride in the Great Britain Cycling Team jersey and excel in the most prestigious of the Grand Tours, and he continues to serve as an inspiration to those riders who dream of emulating his success. "On behalf of everyone on the Great Britain Cycling Team, I would like to congratulate Mark on this latest milestone achievement and wish him the best of luck for the rest of Le Tour."
03:37 PM
Cavendish: 'It's just another win on the Tour de France.'
Speaking with Seb Piquet, an exhausted Mark Cavendish says: "I'm so dead. 220km in that heat. In that wind. I went deep there; I went so deep there. The boys were incredible. Can't believe it."
Asked whether he had realized the enormity of what he has done, specifically regarding matching Eddy Merckx's stage win record, he says: "I haven't learned it. It's still just another win on the Tour de France. It's like my first one. I've won the stage of the Tour de France. It's what I dreamed of as a kid and what I desire now.
"I've worked so hard for it. Since I started racing here at the Tour de France, we've seen such cycling growth, especially in the UK. If anyone of my wins can inspire the kids to ride the Tour de France or the Tour de France Femmes from next year when they grow up, that means the most to me, I think."
03:23 PM
Cavendish wins stage 13 at the Tour!
Mark Cavendish has won the fourth stage at this year's race, the 34th Tour de France of his long and glittering career that sees the Briton equal the long-standing record set by Eddy Merckx back in 1974.
Having started the day with yet another tactical masterclass on the road, the blue train of Deceuninck-Quick Step was almost derailed by multiple pile-ups that saw their diesel-deluxe Tim Declercq crash heavily. However, the Belgian team responded brilliantly, with world champion Julian Alaphilippe assuming responsibility, with the Frenchman dictating things on the front of the peloton. At the same time, Cavendish chased back on, having taken a late bike change.
Having finally reached Carcassonne on a tight, technical, and twisty finale, Cavendish needed to be delivered to the line by a team able to ride hard and ride on the front. Fortunately for Cavendish, Deceuninck-Quick Step did just that, although it was far from straightforward.
It was a scrappy finale. After being shepherded to the final straight by Kasper As green, Davide Ballerini, and Michael Morkov, the man who is regarded as the best lead-out rider in the world right now, took over before Cavendish, just as he has done so many times – 33 to be precise – finished the job off. Quite remarkably, Morkov was runner-up, while Jasper Philipsen (Alpecin-Fenix) was third.
03:22 PM
1.5km to go
Kasper's green hits the front, followed by Davide Ballerini, Michael Morko,v, and Mark Cavendish.
03:21 PM
2km to go
Sonny Colbrelli and Wout van Aert are near the front, but Cavendish is in thebox seatt for now.
03:20 PM
3km to go
Mark Cavendish has three teammates – KasperAs Green, Davide Ballerini, and Michael Morkov – in front of him.
03:19 PM
4.5km to go
We are within the 4.5km marker so that the general classification riders can ease off a little … but they are not easing off.
03:18 PM
5km to go
Sonny Colbrell, who has yet to win a Tour de France stage,e is riding atthe around the fourth wheel. Deceuninck-Quick Step has three riders – presumably KasperAs Green, Davide Ballerini, and Michael Morkov – protecting Mark Cavendish, just off the shoulders of the first three or four riders.
03:16 PM
7km to go
EF Education-Nippotooke over on the front, protecting Rigoberto Ura,n, who started the day second on general classification.
03:15 PM
8km to
Ag2r-Citroënhase three riders up near the front. Are they considering Oliver Name or protecting Ben O'Connor's fifth place on general classification?
03:14 PM
9km to go
Lots of little bumps as riders look to get a decent position., Omar Fraile gestures to Mark Cavendish to let him know he is coming through. Tense time for the riders, their teams, and fans back home.
03:12 PM
10km to go
Mark Cavendish swings to his right, riding over the top to get onto the fourth wheel. Racecraft, that.
03:11 PM
11km to go
Kasper As Green is doing his best to ride up near the front, but has Deceuninck-Quick Step lost control? Everybody is battling for a position near the show – including Wout van Aert, who cheekily rolls off the show.
03:09 PM
13.5km to go
Quite a bit of road furniture, some of which is not being marshaled. Fortunately, riders are looking out for each other, but it is a concern.
03:07 PM
15km to go
EF Education-Nippo, Movistar, and Ag2r-Citroën are all getting involved at the front as the pace winds up a little further. Julian Alaphilippe, by the way, peeled off a few minutes ago, having put in a decent shift.
03:06 PM
17km to go
Ineos Grenadiers and Deceuninck-Quick Step are riding hard on the front. A few splits have appeared in the peloton, perhaps caused by crosswinds.
03:04 PM
18km to go
Quentin Pacher's time in the sun is over, and the peloton is back as one. Ineos Grenadiers moved to the front, drilling it as they flew through a comprehensiverehensive and exposed section.
02:56 PM
25km to go
Nervous time in the peloton, but Deceuninck-Quick Step is again in control on the front while Quentin Pacher (B&B Hotels p/b KTM) hangs out in front, hanging on by just 28sec.
02:49 PM
28km to go
Quentin Pacher (B&B Hotels p/b KTM) leads the stage, 1min 19sec ahead of the peloton, while Jan Bakelants (Intermarché-Wanty-Gobert Matériaux) is stuck somewhere in no man's land. World champion Julian Alaphilippe has been riding on the front of the bunch, looking to control things for Deceuninck-Quick Step. Mark Cavendish managed to get back up to his teammates relatively quickly and is now back where he wants to be – around sixths or seventh wheel in the bunch.
02:39 PM
36.5km to go
Mark Cavendish stops at the roadside before taking a quick bike change from his Deceuninck-Quick Step team car. Surprisingly sprightly on his toes, the hugely experienced directeur sportif Tom Steels jumps out of the vehicle before handing over the new bike and getting Cavendish back on his way.
02:34 PM
40km to go
Quentin Pacher (B&B Hotels p/b KTM) has shimmied his way off up the road, and the 29-year-old has managed to gain 30sec on the peloton.
02:31 PM
Yates abandons the Tour.
Simon Yates has become the latest to abandon, which will be a massive blow to the Briton and his BikeExchange team. The Tour goes to Andorra this weekend, where the 2018 Vuelta, an España champion, now resides.
02:30 PM
For one day only | The 3km rule becomes the 4.5km rule
Due to the twisty and technical final few kilometers of today's stage that has been deemed dangerous, the 3km rule has been extended out to 4.5km in the hope that the general classification riders do not get tangled up with the sprinters once the pace winds up in Carcassonne – and it will wind up to a breakneck speed.
02:27 PM
45km to go
Deceuninck-Quick Step's boys in blue return to the front along with Alpecin-Fenix and UAE Team Emirates. The fallen are one by one, getting back on. Not sure if he went down, but Tao Geoghegan Hart (Ineos Grenadiers), riding through the cars at the rear of the bunch, manages to give the TV cameras a little wave as he speeds by.
02:17 PM
51.5km to go | Back to square one
With the peloton has absorbed the breakaway, the composition on the front has changed entirely. Deceuninck-Quick Step is no longer in control, and several teams are vying for the position at the head of the pack. Nerves will be coursing through the group now.
02:14 PM
Kluge abandons the Tour
Roger Kluge (Lotto-Soudal) has quit the Tour, not sure if he was involved in that pile-up, but hopefully, he is not injured and can still head off to the Olympics, where he is due to race on the track for Germany. The breakaway is moments away from being swallowed up. The script for this stage may have been ripped up following that crash.
02:11 PM
55km to go
Omer Goldstein and Pierre Latour lead the stage by just 27sec. A flurry of attacks has gone off the peloton's front, but it appears to have calmed down. A peace accord has, perhaps, been reached while those that crashed – and there were many – chase back on. Absolute chaos, as we have come to expect at this year's race.
02:07 PM
58km to go
Simon Yates is one of those that crashed; the BikeExchange rider has just remounted and will be chasing back on reasonably soon. Deceuninck-Quick Step's day may be unraveling here, the chaos and action perhaps sparked by that initial attack from Philippe Gilbert.
02:04 PM
Massive crash in the peloton!
Tim Declercq is down and is looking in pain. Rafal Majka, Nacer Bouhanni, Wout Poels, and Sergio Higuita also went down. Some others also went down, flying off the edge of the road. Riders are clambering out of the trees as bikes are being handed up. Bizarre scenes. Once I can work out who was involved, I will relay that information to you – there's lots of speculation about who crashed, but we prefer to deal with facts.
01:58 PM
Gilbert launches a grenade!
Former Deceuninck-Quick Step rider Philippe Gilbert (Lotto-Soudal) attacks the peloton to shake things up. Kasper As the Green was quick to the move, the Tour of Flanders champion chases the veteran Belgian down. Simultaneous to Gilbert's action, the leading trio has their little shakedown, and, as it stands, Sean Bennett appears to have lost out.
01:50 PM
70km to go
Tim Declercq, the rider nicknamed El Tractor, pulls hard on the front for Deceuninck-Quick Step, and the deficit on the breakaway has dropped to 1min 20sec. Nobody in the blue train of Deceuninck-Quick Step will want to catch Sean Bennett, Omer Goldstein, and Pierre Latour just yet – they will be happy enough for the trio to hang out for another 60 kilometers before attempting to set up Mark Cavendish with yet another textbook lead out as we saw in Valence on Tuesday when the Manxman won the 33rd Tour stage of his career.
01:43 PM
75km to go
Up and down, the road undulates with each kilometer putting further climbing meters into these riders' legs. Mark Cavendish has been riding in the bunch on the wheel of Michael Morkov, the best lead-out rider in the world right now, but will the great Dane be delivering the Manx Missile to glory in Carcassonne this afternoon?
The leading trio's advantage has dropped to 1min 47sec.
01:29 PM
85km to go
Mark Cavendish, resplendent on his emerald green jersey, is riding around the ninth wheel in the peloton, tucked in behind his entire Deceuninck-Quick Step team working tirelessly for the British sprinter here today. There has been some talk of the crosswinds blowing in, so the peloton is on high alert. Sat on the front, the team is not only staying out of harm's way but also perfectly positioned should any crosswinds whip up a storm.
01:23 PM
'Agony and ecstasy of the most dramatic Tour I have known.'
Writing exclusively for Telegraph Sport, Mark Cavendish explained earlier this week how this Tour de France, like no other he has raced in, packed more drama into the opening nine days than you usually get in three weeks. It is a beautiful read and a great insight into the mind of the man who could win a mind-blowing 34th Tour de France stage win today. Read his column right here.
01:14 PM
95km to go | Friends reunited
Petr Volkov has been riding on the front for Alpecin-Fenix teammate Jasper Philipsen. Still, it has not gone unnoticed that the former Czech Republic champion used to ride for another Belgian team. The 28-year-old was at Deceuninck-Quick Step during Mark Cavendish's first stint with Patrick Lefevere's squad.
01:05 PM
100km to go
Not too many changes at the higher end of the points classification, although Sonny Colbrelli has gone level with Jasper Philipsen on 151 points after the Italian increased his tally by 13, having won the sprint from the bunch. Mark Cavendish's lead was reduced by three points, though one suspects he will not be too concerned. Back on the road, the breakaway's advantage has dropped to 2min 45sec.
12:56 PM
Those intermediate results in total. . .
12:49 PM
Colbrelli is the best of the rest.
Sonny Colbrelli (Bahrain Victorious) wins the second sprint of the day, the Italian national champion beating Michael Matthews (BikeExchange), Michael Morkov (Deceuninck-Quick Step), and Jasper Philipsen (Alpecin-Fenix). At the same time, Mark Cavendish was fifth, but the Briton didn't appear too concerned. With a possible stage win up for grabs – a record-equalling 34th, in case you had not heard? – the Deceuninck-Quick Step sprinter would not have wanted to burn up too much energy over a handful of points when he could collect 50 for the win in Carcassonne. Full details to follow shortly.
12:43 PM
Goldstein wins the intermediate sprint.
Pierre Latour takes third on the slight uphill ramp, and the bunch will follow in a few minutes. Sean Bennett winds the pace up from some distance from the intermediate sprint in Fontès, but the young American did too much work too soon. Omer Goldstein, the first rider from Israel to ever ride in a breakaway at the Tour de France, overhauled it.
12:30 PM
125km to go
It will be interesting to see who challenges the points and if anybody uses the critical point in this stage as a launchpad for any attacks. I'm guessing they will not, but who knows? Not too far away from the day's intermediate sprint in Fontès.
12:20 PM
130km to go
The breakaway's advantage has dropped to below three minutes.
12:06 PM
140km to go
Another 10km clicked off, and the peloton navigated another couple of roundabouts safely. By the way, there are a staggering number of roundabouts – 97 to be precise – in today's stage. The breakaway's lead has dropped slightly to 3min 15sec as Deceuninck-Quick Step shares the work in the front of the peloton with Alpecin-Fenix.
11:55 AM
150km to go
All relatively calm out on the road right now. The leading trio of Sean Bennett, Omer Goldstein, and Pierre Latour has an advantage of 3min 40sec on the peloton, which is currently tapping away in a long-strung outline. A few riders have slight bulges in the rear of their jerseys, with stuffed ice packs to cool down in the heat. Others are swigging away from their bidons filled with energy drinks or plain old water.
11:41 AM
Beautiful blue skies down in the south
11:34 AM
168.4km to go | Latour cashes in
Sean Bennett, the 25-year-old making his Tour de France debut this year, attacked from the breakaway in pursuit of the single point atop the côte du Pic Saint-Loup, but the American was closed down by Pierre Latour. The Frenchman, who arrived as TotalÉnergies' primary general classification challenger, overhauled Bennett before adding to his points tally while also trousering a cash bonus of €300.
11:20 AM
172km to go
Sean Bennett (Qhubeka-NextHash), Omer Goldstein (ISN), and Pierre Latour (TotalÉnergies) are onto the only categorized climb of the day, the côte du Pic Saint-Loup, which is
5.6km long with an average gradient of 3.60%. There is just one point available on the summit in the mountains classification. The best-placed breakaway rider in that competition is Latour, who started the day in 22nd place with five points, so should he add an end to his tally today, he will finish the day… in 22nd place with six points.
11:07 AM
180km to go
Once again, Deceuninck-Quick Step has fanned across the road to block any further attacks. The Belgian squad, which has the maillot vert of Mark Cavendish riding on the frontline, is getting help from Alpecin-Fenix and UAE Team Emirates. Alpecin-Fenix, of course, have sprinter Jasper Philipsen within their ranks and will be hoping their Belgian can challenge for the line honours later on this afternoon, while the UAE Team Emirates, the team of overall leader Tadej Pogacar, will be more than happy for a calm couple of hours ahead of a couple of days in the hills/mountains before Monday's rest day.
11:00 AM
185km to go
Georg Zimmermann (Intermarché-Wanty-Gobert Matériaux) has clipped off in pursuit of that three-person break, but he may have left it too late. Sean Bennett, Omer Goldstein, and Pierre Latour are riding at full pelt and have 2min 15sec on the peloton. Several riders from DSM, Trek-Segafredo, have attacked off the front of the bunch, but Deceuninck-Quick Step immediately put a man onto them.
10:51 AM
192km to go
Sean Bennett (Qhubeka-NextHash), Omer Goldstein (ISN), and Pierre Latour (TotalÉnergies) have attacked, and Deceuninck-Quick Step appears to have blocked the front of the bunch at the very point where the road narrowed. That could be the breakaway of the day. Deceuninck-Quick Step played that, ideally, an absolute tactical masterclass in race management and using their numbers.
10:49 AM
195km to go
Oliver Naesen (Ag2r-Citroën)was forced to stop and take a new wheel, the former Belgian national championppickingrear puncture. That trio has been reined back in, and now plenty of others are loitering near the front, waiting for the day's move to go. Deceuninck-Quick Step, however, is monitoring everything very closely. Interesting that Wout van Aert (Jumbo-Visma) has been sniffing around, but he will not be given an inch by Mark Cavendish's team – the Belgian is a favorite for this stage.
10:41 AM
200km to go
The riders are currently going into a block headwind. Max Walscheid (Qhubeka-NextHash) is the next to attack, and the German is joined by Mads Pedersen (Trek-Segafredo), the 2019 world champion, and Lorenzo Rota (Intermarché-Wanty-Gobert Matériaux). Deceuninck-Quick Step and Mark Cavendish, one assumes, would be delighted if this group were to hang out the front all day. But one suspects others may want to bridge over, or the breakaway's composition may change shortly.
10:34 AM
205km to go
Next to clip off the front is Nils Eekhoff (DSM), but the Dutch neo-pro is marked out by Marco Haller (Bahrain Victorious).
10:31 AM
Deceuninck-Quick Step on the front
Interesting to note that Deceuninck-Quick Step riders Kasper As Green and Tim Declercq have ridden on the front. One assumes they are not looking to get into a breakaway but instead setting such a pace that it is difficult for one to form just yet – ideally, a break will go, but the team of Mark Cavendish will want to monitor who goes in it and manage the size of it.
10:29 AM
210km to go
A flurry of riders have put in a few minor efforts on the front, and there are some clear signs of crosswinds – small groups have been riding in echelons leading to a few splits – but as yet, nothing has stuck.
10:19 AM
And they're off!
Having navigated their way safely through the neutralized section of road out from the center of Nîmes, race director Christian Prudhomme popped his head out of the shiny red Skoda that sits at the head of each stage and drops the flag to signify that this stage is very much on. As is mandatory, all classification leaders started the short ride behind Prudhomme while others shunted themselves toward the front.
As you will know, today is a very long stage and, with 1,960 meters in vertical elevation, is far from pan-flat. Running as it does parallel to the coastline, there is a threat of crosswinds which may be critical to how the day plays out. Some may be thinking of getting into a breakaway, while others want to stay out of harm's way, thinking about themselves or their team's protected rider.
Incidentally, Michael Gogl was a non-starter today, making the Austrian the third Qhubeka-NextHash rider to leave this year's Tour de France after Nicholas Dlamini was eliminated after stage nine and Victor Campenaerts abandoned on the slopes of Mont Ventoux.
09:45 AM
Bonjour!
Hello and welcome to our live rolling blog from stage 12 at the Tour de France, the 219.9-kilometer run from Nîmes to Carcassonne.
Thursday's was relatively satisfactory as transitional stages go, especially for Nils Politt (Bora-Hansgrohe), who clipped off the front of a small three-person group before going solo to the line in Nîmes. Whether or not a breakaway rider wins today's stage or comes down to a bunch sprint remains to be seen.
With the threat of crosswinds, teams hoping to contest the stage win and those challenging in the general classification will be minded to have their diesel engines as near the front of the bunch as possible. Likewise, protected riders must be shielded from any dangers to finish their jobs.
Here's a quick reminder of who will be wearing what as a respective leader in each of the four main classifications – in other words, those that have jerseys. Tadej Pogacar (UAE Team Emirates) will be dressed in the Maillot Jaune, the leader's yellow jersey, for the fifth consecutive day with a healthy margin of over five minutes.
Mark Cavendish (Deceuninck-Quick Step), who many are tipping to win today's stage, is still in the maillot vert, the green jersey, as a leader in the points classification.
Nairo Quintana (Arkéa-Samsic) will again be dressed in the maillot à pois, or polka dot jersey, as a mountain classification leader. With just one category four featuring today, he must complete the stage within the time cut to retain it.
As the overall leader of the race, Pogacar also tops the best young rider classification. However, as second best, Jonas Vingegaard (Jumbo-Visma) will wear the Slovenian's maillot blanc, the white jersey.
And for anybody that missed Politt's finest hour with his solo ride into Nîmes on Thursday, you can relive the highlights here . . .
Here's a look at the all-important numbers from that one climb. But what about those who only have eyes for the green jersey?