Rumer Willis is giving some love to her legs with a body-positive poem that she posted on Instagram. The 32-year-old daughter of actors Bruce Willis and Demi Moore took to social media on Thursday to share a photo of her limbs and some words of appreciation for her body.
"Dear legs…I know you are busy walking and keeping me upright. But I thought maybe, if you could spare a moment, I'd like to put things right," she wrote. "I haven't been the kindest or treated you so well. I've been quite awful… I'm sure it's been hell. I've been acting like a bully and calling you weak and small. I've lost perspective because you've never let me fall."
She continued, "So, in this early morning sun, I hope to make a vow to express my gratitude for everything you do. All the times you've held me up and carried me when I didn't think I'd be able to. I promise to be kinder and give some love to you. You are beautiful and strong, whatever size and length you are. I'm sorry I'd forgotten that sweet legs I love you just like you are."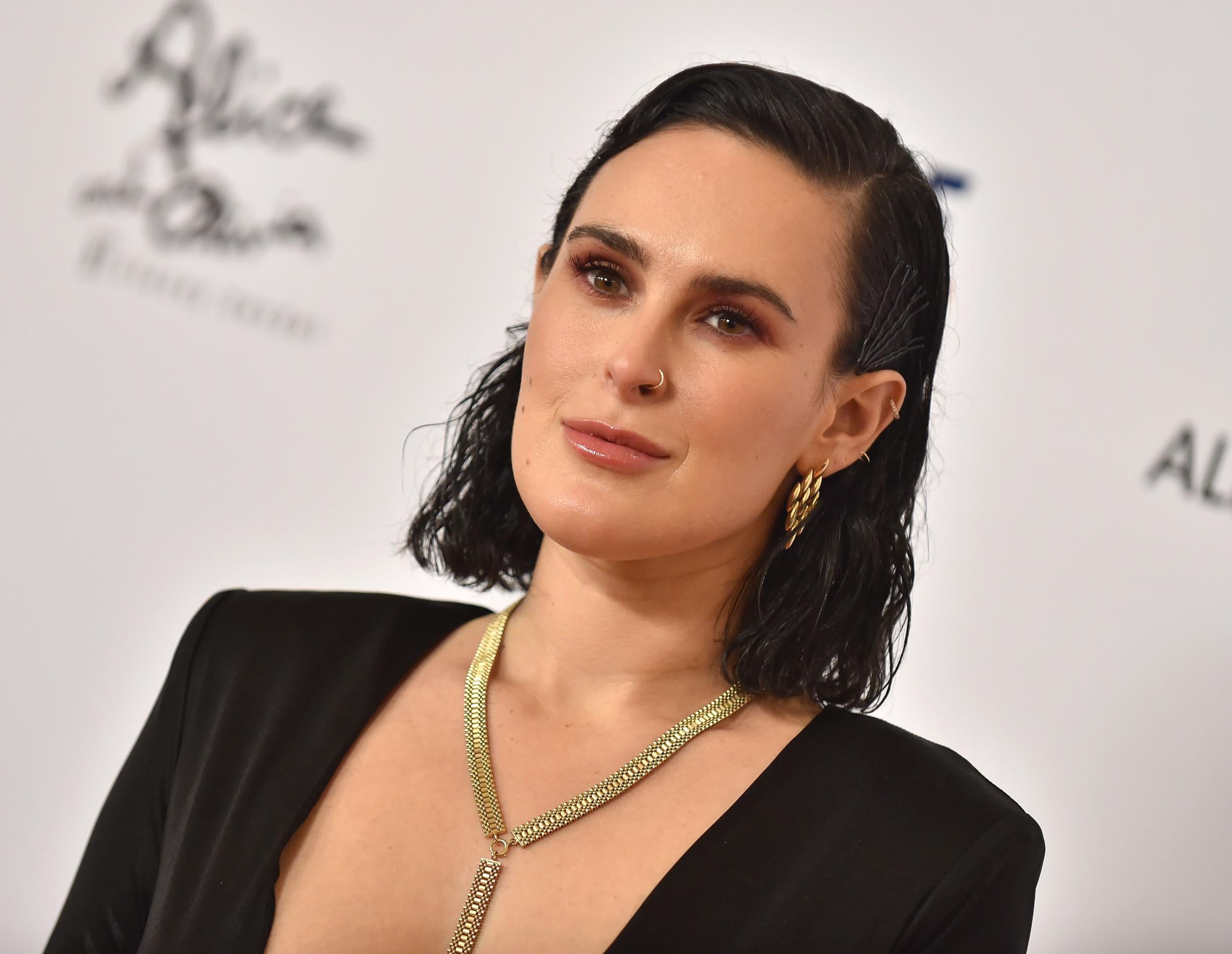 The message resonated with many of Rumer's followers, who shared that they str,uggled to show love and appreciation to their legs. "This is fantastic. I have brutalized my legs over the years and [definitely] took them for granted," one person wrote. Another said, "We are encouraged to love every part of our bodies & our legs carry us everywhere. What a wonderful approach!"
Another commenter reflected on writing something similar while overcoming an eating disorder. "I wrote an apology letter to my butt apologizing for all the mean things I've ever said or thought about it. It was a game-changer." The sweet sentiment wasn't a first for Rumer, who often posts poetry on Instagram. She's also been open about her journey to self-love and body acceptance — something she spoke about in a vulnerable video post in May 2020.
"I wanted to be vulnerable and transparent and talk to you guys about body confidence and share what I look like with no filters, no editing…just me," she wrote. She shared in the video that "sometimes my stomach isn't as flat as I want it to be, and sometimes I feel like my arms look huge in photos, and sometimes I feel like my thighs are massive, and I don't like my gray hair.
But they're all things that I'm sure I notice much more than anybody else does." At the time, people thanked Rumer for "being vulnerable and teaching us that perfection is not only appearance and beauty is in the eye of the beholder" — a lesson that she's been trying to incorporate onto her platform since.