Times Insider explains who we are and what we do and delivers behind-the-scenes insights into how our journalism comes together. At the top of a New York Times article online that explains frequently asked questions about Covid-19 vaccines, readers can type in any query that comes to mind. "Am I eligible?" "Can I take Tylenol before I get vaccinated?" "How will we know when things are getting better?" A search tool returns the most relevant answer. It's a little like Google, except all of the results have been reported by Times journalists.
The tool uses machine learning to accurately infer what readers are asking, and is a project of The Times's research and development group. A constantly evolving department at The Times that has existed in its current form since 2016, the group continually looks for technology to elevate journalism. In June, the R&D team updated its website to make sharing its experimental projects and newsroom collaborations easier with fellow technologists, journalists, and academics.
While "research and development" might evoke images of locked offices full of analysts and inventors secretly building futuristic prototypes, the reality is slightly different. The 35-person team of technologists, designers, producers, and strategists work closely with the newsroom involving technologies already used for other mediums, such as gaming, or are expected to be soon. "We make calculated bets around those technologies" and then experiment with them, Lana Porter, R&D's creative director, said.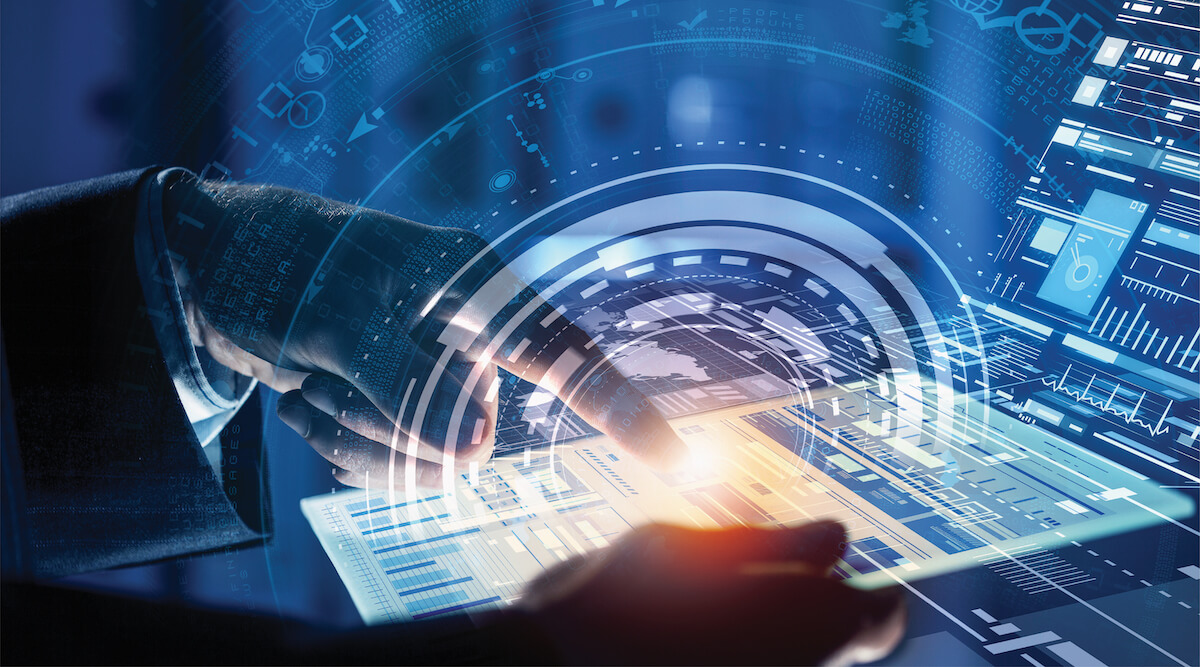 The vaccine F.A.Q. Page was built with natural language processing, which uses machine learning to analyze large amounts of text. The software that R&D made was initially developed for the coronavirus F.A.Q. Page, a predecessor where readers sought answers about the virus when it was first spreading around the globe.
"We all realized that if coronavirus was the story of 2020, the vaccines were the story of 2021," said Tara Parker-Pope, founding editor of Well and the lead editor of the F.A.Q. Page. "And we wanted to ensure that we gave readers the same kind of science-based answers to their questions."
Aug. 8, 2021, 12:43 p.m. E.T.
Other advances that R&D has applied to help journalists expand storytelling possibilities include photogrammetry, a technology that reconstructs 3-D spaces from thousands of 2-D photos and was recently used to create a model of a church sanctuary in Harlem and software that uses 5G cellular technology to send photos and videos from cameras in the field to computers in the newsroom nearly instantaneously.
"Much of the work that we're doing is trying to figure out how we adapt the technology to the needs of journalism — or sometimes the constraints of journalism," Marc Lavallee, the executive director of R&D, said.
In photogrammetry, for example, which is often used to create 3-D scenes for video games, producers must take upward of thousands of photos that accurately capture ample space. A gaming company might have months or even years to put together a scene in a game, and if designers don't catch something correctly, they can artificially fix it later.
Understand the State of Vaccine and Mask Mandates in the U.S.
Mask rules.
The battle over masks has become contentious in some states, with some local leaders defying state bans. In July, the Centers for Disease Control and Prevention recommended that all Americans, regardless of vaccination status, wear masks in indoor public places within areas experiencing outbreaks, a reversal of the guidance it offered in May. See where the C.D.C. guidance would apply and where states have instituted mask policies.
Vaccine rules and businesses.
 Private companies are increasingly mandating coronavirus vaccines for employees, with varying approaches. Such mandates are legally allowed and have been upheld in court challenges.
College and universities.
More than 400 colleges and universities require students to be vaccinated against Covid-19. Almost all are in states that voted for President Biden.
Schools.
On Aug. 11, California announced that it would require teachers and staff of both public and private schools to be vaccinated or face regular testing, the first state in the nation to do so. A survey released in August found that many American parents of school-age children opposed mandated vaccines for students but were more supportive of mask mandates for students, teachers, and staff members who do not have their shots.  
Hospitals and medical centers.
Many hospitals and primary health systems require employees to get a Covid-19 vaccine, citing rising caseloads fueled by the Delta variant and stubbornly low vaccination rates in their communities, even within their workforce.
New York.
On Aug. 3, Mayor Bill de Blasio of New York announced that workers and customers would require proof of vaccination for indoor dining, gyms, performances, and other indoor situations, becoming the first U.S. city to mandate vaccines for a broad range of activities. City hospital workers must also get a vaccine or undergo weekly testing. Similar rules are in place for New York State employees.
At the federal level.
The Pentagon announced it would seek to make coronavirus vaccinations mandatory for the country's 1.3 million active-duty troops "no later" than the middle of September. President Biden announced that all civilian federal employees would have to be vaccinated against the coronavirus or submit to regular testing, social distancing, mask requirements, and restrictions on most travel.
"We don't do that in photojournalism," Mr. Lavallee said. "So that creates a set of constraints that are somewhat unique to our needs." Once a technology has been deemed viable, part of the work involves figuring out how journalists can use it. "How do you build the design patterns, the pipelines, the workflows to produce this type of work at a cadence that we would never have considered in the past?" Ms. Porter said, describing part of the challenge.
That efficiency can be critical. Using homography, a computer vision technique, R&D, and the Sports and Graphics desks published a multimedia article on Lamont Marcell Jacobs's gold medal run in the 100 meters at the Olympics — the day of his race. Photographs were taken every five-hundredths of a second, and time stamps on the photos were used to track the runners' positions.
The members of the R&D team will use the new website to connect with other people doing similar work around emerging technologies. The site serves as a space where team members can share the results of a big project, incremental experiments, and other questions the team is thinking about.
It's also a place to celebrate successes, like the tool used for the vaccine F.A.Q. The litmus test for many of these technologies is whether they strengthen journalism. The ultimate goal of all of this experimentation, Mr. Lavallee said, is that it "makes sense for our readers."